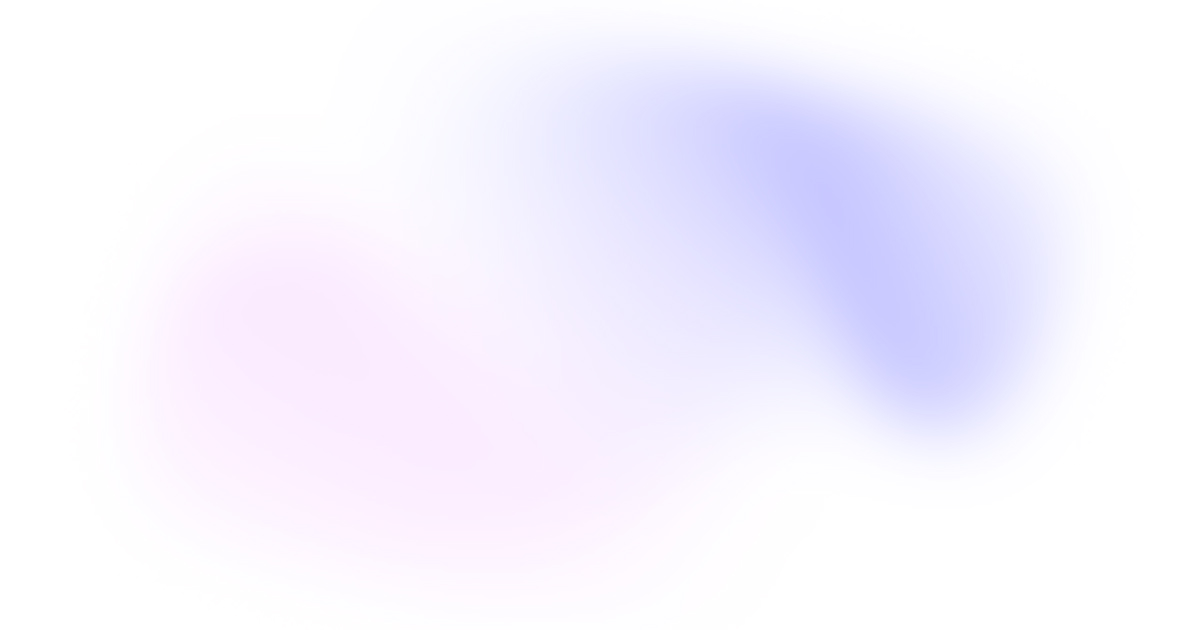 Discover Seoul-ful Tech Jobs in Korea
Find the hottest tech jobs in the land of K-pop, kimchi, and cutting-edge technology!
Get new job alerts delivered to your inbox!
Quick search
Last updates: DEC 7, 2023, 12:05AM
Featured jobs
Seoul (Hybrid) • Contract • Salary: ₩20M - ₩30M (calculated for 20h/week)

Front-end
Typescript
Javascript
Redux.js
React
Git
Tailwindcss

Seoul (Remote) • Full time

REMOTE
Cloud
Mobile app
Javascript
React Native
Firebase

Seoul (On-site) • Full time

AWS
Typescript
React
Next.JS
Communication
MySQL
C#
Tailwindcss

Seoul (On-site) • Full time

KOREAN REQUIRED
Front-end
Typescript
React
Next.JS
Tailwindcss

Seoul (Remote) • Full time

REMOTE
UI
Figma
Design
UX
Webflow

Seoul (Remote) • Full time

REMOTE
UI
Sketch
Figma
UX
Communication
Presentation

Bundang (Hybrid) • Full time

KOREAN REQUIRED
Front-end
Webflow

Seoul (On-site) • Full time • Salary: ₩45M - ₩75M

KOREAN REQUIRED
Analytics
Communication
Presentation

Seoul (On-site) • Internship • Salary: Equivalent to ₩25M yearly - Equivalent to ₩25M yearly

Seoul (On-site) • Full time • Salary: ₩45M - ₩75M

Seoul (On-site) • Contract • Salary: $4000/mo - $4000/mo

KOREAN REQUIRED
Technical Support
Customer Support
Windows
Mac
MS Office

Seoul (On-site) • Full time

KOREAN REQUIRED
Python
Management
Communication
Presentation
Linux
MySQL
PHP
Rust

Seoul (On-site) • Full time

KOREAN REQUIRED
Marketing
Communication
Presentation
Business Manager
Business development

Worldwide (Remote) • Full time

REMOTE
AWS
React Native
React
Node.js

Seoul (On-site) • Internship

KOREAN REQUIRED
Video editing
Social media
Design
Graphic Design
Canva
Content creation

Pangyo (Remote) • Full time • Salary: ₩32M - ₩40M

REMOTE
API
Kotlin
PostgreSQL
Docker
Spring

Seoul (On-site) • Full time

VISA SPONSORSHIP
KOREAN REQUIRED
Android
Mobile app
Algorithms
Entertainment

Seoul (Remote) • Full time
Latest jobs
Seoul (Hybrid) • Full time

Javascript
CSS
Web Development

Seoul (On-site) • Full time

KOREAN REQUIRED
Customer Support
Network

Seoul (On-site) • Full time

Communication
Infrastructure

Seoul (On-site) • Contract

Kubernetes
Docker
Cloud Infrastructure

Seoul (Hybrid) • Full time

KOREAN REQUIRED
Problem Solving
Data Engineering
Data Analysis

Seongnam (Hybrid) • Full time

KOREAN REQUIRED
Communication
C++
UNIX

Seoul (On-site) • Full time

Seoul (Hybrid) • Full time

Seoul (On-site) • Full time

Deep learning
Machine learning
C++

Seoul (On-site) • Full time

Seoul (Hybrid) • Full time

KOREAN REQUIRED
Vue
Linux
C#
Database

Seoul (On-site) • Full time

Communication
Problem Solving
Technical Support
Companies
51-200 EMPLOYEES
Software development

Adriel is the Ad Operations (AdOps) platform of choice for leading brands and agencies around the world. We help businesses make effective decisions faster without manually collecting, processing, and managing data. To date, we've assisted over 6,000 enterprises automate data aggregation, mitigate marketing campaign risks, and discover insights. Adriel provides intuitive dashboards designed to help marketers identify profitable campaigns, channels, and ad creatives. The platform empowers you to make optimal decisions based on standardized cross-channel data, storytelling visualizations, and real-time performance alerts. Companies like Harley Davidson, H&M, LG, Samsung SDS, and many more trust us to scale their digital marketing initiatives. Don't let your precious time go to waste working through spreadsheets and silos. Head on over to adriel.com to learn how Adriel can help you make more time for what truly matters - whether that's productivity, strategy, or simply life.

501-1000 EMPLOYEES
API
Video
Real-time engagement

Agora is the leading Real-Time Engagement (RTE) platform. Our mission is to make real-time engagement ubiquitous, allowing everyone to interact with anyone, in any app, anytime and anywhere. Our video, voice and live interactive video SDKs help developers deliver rich in-app experiences—including embedded voice and video chat, real-time recording, interactive live streaming, and real-time messaging—for users across many industries including gaming, social, education, entertainment and enterprise.

11-50 EMPLOYEES
Software development

With more than 10 years of experience in providing integrated solutions to innovate and automate the process of the e-commerce life cycle from order to delivery and its constant growth since its foundation, AININetworks is one of the top solution providers in the OMS and WMS.

51-200 EMPLOYEES
Video Game Localization
Translation
Audio Production
Testing

A good video game has the ability to completely immerse its players in a different reality. Our mission is to give each game the uniquely tailored localization it deserves. This is the spirit that drives our work at Altagram, day after day. We are passionate about video games and driven by the idea of contributing to the launch of a successful title. It takes passion and expertise to achieve the level of quality that will make your game different and stand out in the marketplace. We are a global multilingual game localization and audio production agency with headquarters in Berlin, Germany; Seoul, South Korea and Montreal, Canada. Altagram brings together a talented and passionate team with years of experience in the video game and localization industry. Altagram devises personalized and effective solutions for developers'​ and publishers'​ needs in over 50 languages, guaranteeing the highest quality localization each and every time. Through our flexibility, reliability, passion and quality-oriented thinking our ultimate goals are satisfied customers and happy players. We are a global multilingual game localization and audio production agency with offices in Berlin, Germany, Seoul, South Korea and Montreal, Canada. We are a talented and passionate team with years of experience in the video game and localization industry. With more than 5,500 game titles localized, we are a reliable partner to bring games to a worldwide audience. Think Global - Go Local!

6-10 EMPLOYEES
Blockchain
Startup

AM Management's System Trading Platform supports risk management through the collaboration of Algorithm-based Quant System and specialized Crypto Analysts. The platform has excellent risk management capabilities according to market conditions, and continuously updates through the Quant System in cryptocurrency markets with short chart accumulation periods, reflecting On-Chain Data and responding 24 hours a day. AM delivers trustworthy and real-time insights for smarter, informative decisions in the fast-paced world of cryptocurrency.

HIRING
5000+ EMPLOYEES
Cloud

Launched in 2006, Amazon Web Services (AWS) began exposing key infrastructure services to businesses in the form of web services -- now widely known as cloud computing. The ultimate benefit of cloud computing, and AWS, is the ability to leverage a new business model and turn capital infrastructure expenses into variable costs. Businesses no longer need to plan and procure servers and other IT resources weeks or months in advance. Using AWS, businesses can take advantage of Amazon's expertise and economies of scale to access resources when their business needs them, delivering results faster and at a lower cost.

5000+ EMPLOYEES
Software development

Amdocs helps those who build the future to make it amazing. With our market-leading portfolio of software products and services, we unlock our customers' innovative potential, empowering them to provide next-generation communication and media experiences for both the individual end user and enterprise customers.

HIRING
51-200 EMPLOYEES
Language education

We are founded in 2018 to enlighten Korean students. We raise our students to survive in the upcoming transformative world.

5000+ EMPLOYEES
Software development

For more than 50 years, Ansys software has enabled innovators across industries to push boundaries with the predictive power of simulation. From sustainable transportation and advanced semiconductors, to satellite systems and life-saving medical devices, the next great leaps in human advancement will be powered by Ansys.

HIRING
501-1000 EMPLOYEES
AI
Data Engineering

ppier is a software-as-a-service (SaaS) company that uses artificial intelligence (AI) to power business decision-making. Founded in 2012 with a vision of democratizing AI, Appier's products are designed to help companies build a holistic view of their customers, understand their preferences, anticipate their actions and ultimately make decisions that lead to better business outcomes. From the humble beginnings of a four-bedroom to having presence in 17 offices across Asia Pacific, U.S. and Europe, Appier currently helps more than 1440 customers embark on AI-enabled digital transformation in digital marketing and process close to 30 billion predictions daily.

HIRING
201-500 EMPLOYEES
Autonomous Vehicle

Applied Intuition is the foremost enabler of autonomous vehicle (AV) development. The company's suite of simulation, validation, and drive log management software makes it faster, safer, and easier to bring autonomy to market. AV programs across industries and 17 of the top 20 global OEMs rely on Applied's solutions to develop, test, and deploy autonomous systems at scale.

11-50 EMPLOYEES
IT Consulting

As leading company in business continuity planning (BCP) solutions, we are here to help you navigate the complexities of building a disaster recovery (DR) system. We provide the best business continuity planning (BCP) solutions with our extensive experience and advanced technology, whether on-premises or in the cloud. With the best team, we always step up to fulfill our mission. As your companion, we add stability and convenience to your business.
Made with ❤️ in Seoul
What types of jobs can I find on dev-korea.com?

dev-korea.com is run by individuals who are passionate about promoting the tech industry in Korea and connecting talented individuals with the right job opportunities. The platform offers a range of job opportunities, including software development, UI/UX design, project management, data analysis, and more.

How frequently are job listings updated?

The job postings featured on our platform are carefully curated. These opportunities are sourced from a variety of channels, including other job boards and recruiters who have chosen to share their listings with us. As a result, you can anticipate regular updates, either on a daily or weekly basis.

Do I need to speak Korean to apply for jobs?

While certain job postings require fluency in the Korean language, others are open to English speakers as well. Each job listing will clearly indicate the required levels of proficiency in both Korean and English, allowing you to determine if you meet the language requirements for that particular role.

Can I apply for jobs if I am not currently living in Korea?

Our goal is to feature job opportunities that are suitable for individuals residing both within and outside of Korea. Each job posting will indicate whether visa sponsorship is available and whether remote work is an option, providing you with essential information to help you make an informed decision.

How can I contact employers or recruiters?

Upon clicking the "apply" button, you will be directed either to the company's website to complete the application process or to an application form that you will need to fill out. Once you have submitted your application, we will relay the relevant information to the company, who will then get in touch with you directly.

Is there a fee to search for jobs or recruit talents?

We run dev-korea.com during our free time with the aim of providing high-quality job opportunities in the tech industry to talented individuals both within and outside of Korea. Our platform is completely free to use for both job seekers and recruiters posting job listings. If you are interested in collaborating with us, please do not hesitate to contact us.
Looking for tech jobs in Japan? Visit our friends at