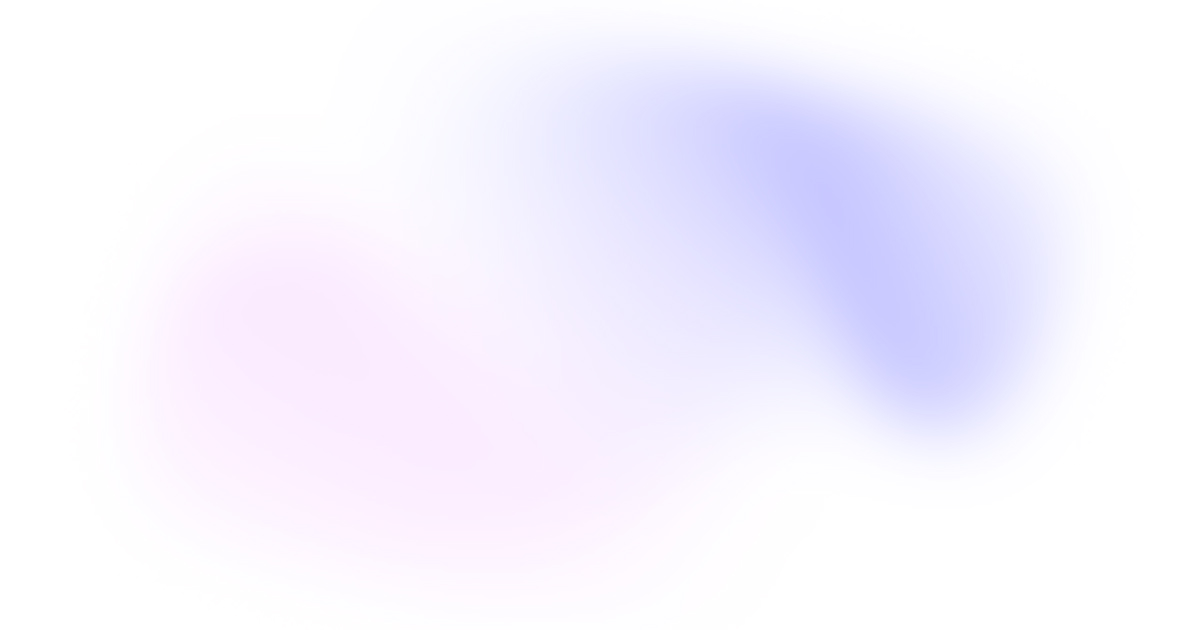 Top-tier Tech Companies in Korea
Your gateway to the best job opportunities in software development, design, and management across leading Korean tech firms.
Get new job alerts delivered to your inbox!
51-200 EMPLOYEES
Software development

Adriel is the Ad Operations (AdOps) platform of choice for leading brands and agencies around the world. We help businesses make effective decisions faster without manually collecting, processing, and managing data. To date, we've assisted over 6,000 enterprises automate data aggregation, mitigate marketing campaign risks, and discover insights. Adriel provides intuitive dashboards designed to help marketers identify profitable campaigns, channels, and ad creatives. The platform empowers you to make optimal decisions based on standardized cross-channel data, storytelling visualizations, and real-time performance alerts. Companies like Harley Davidson, H&M, LG, Samsung SDS, and many more trust us to scale their digital marketing initiatives. Don't let your precious time go to waste working through spreadsheets and silos. Head on over to adriel.com to learn how Adriel can help you make more time for what truly matters - whether that's productivity, strategy, or simply life.

501-1000 EMPLOYEES
API
Video
Real-time engagement

Agora is the leading Real-Time Engagement (RTE) platform. Our mission is to make real-time engagement ubiquitous, allowing everyone to interact with anyone, in any app, anytime and anywhere. Our video, voice and live interactive video SDKs help developers deliver rich in-app experiences—including embedded voice and video chat, real-time recording, interactive live streaming, and real-time messaging—for users across many industries including gaming, social, education, entertainment and enterprise.

11-50 EMPLOYEES
Software development

With more than 10 years of experience in providing integrated solutions to innovate and automate the process of the e-commerce life cycle from order to delivery and its constant growth since its foundation, AININetworks is one of the top solution providers in the OMS and WMS.

51-200 EMPLOYEES
Video Game Localization
Translation
Audio Production
Testing

A good video game has the ability to completely immerse its players in a different reality. Our mission is to give each game the uniquely tailored localization it deserves. This is the spirit that drives our work at Altagram, day after day. We are passionate about video games and driven by the idea of contributing to the launch of a successful title. It takes passion and expertise to achieve the level of quality that will make your game different and stand out in the marketplace. We are a global multilingual game localization and audio production agency with headquarters in Berlin, Germany; Seoul, South Korea and Montreal, Canada. Altagram brings together a talented and passionate team with years of experience in the video game and localization industry. Altagram devises personalized and effective solutions for developers'​ and publishers'​ needs in over 50 languages, guaranteeing the highest quality localization each and every time. Through our flexibility, reliability, passion and quality-oriented thinking our ultimate goals are satisfied customers and happy players. We are a global multilingual game localization and audio production agency with offices in Berlin, Germany, Seoul, South Korea and Montreal, Canada. We are a talented and passionate team with years of experience in the video game and localization industry. With more than 5,500 game titles localized, we are a reliable partner to bring games to a worldwide audience. Think Global - Go Local!

6-10 EMPLOYEES
Blockchain
Startup

AM Management's System Trading Platform supports risk management through the collaboration of Algorithm-based Quant System and specialized Crypto Analysts. The platform has excellent risk management capabilities according to market conditions, and continuously updates through the Quant System in cryptocurrency markets with short chart accumulation periods, reflecting On-Chain Data and responding 24 hours a day. AM delivers trustworthy and real-time insights for smarter, informative decisions in the fast-paced world of cryptocurrency.

HIRING
5000+ EMPLOYEES
Cloud

Launched in 2006, Amazon Web Services (AWS) began exposing key infrastructure services to businesses in the form of web services -- now widely known as cloud computing. The ultimate benefit of cloud computing, and AWS, is the ability to leverage a new business model and turn capital infrastructure expenses into variable costs. Businesses no longer need to plan and procure servers and other IT resources weeks or months in advance. Using AWS, businesses can take advantage of Amazon's expertise and economies of scale to access resources when their business needs them, delivering results faster and at a lower cost.

5000+ EMPLOYEES
Software development

Amdocs helps those who build the future to make it amazing. With our market-leading portfolio of software products and services, we unlock our customers' innovative potential, empowering them to provide next-generation communication and media experiences for both the individual end user and enterprise customers.

HIRING
51-200 EMPLOYEES
Language education

We are founded in 2018 to enlighten Korean students. We raise our students to survive in the upcoming transformative world.

5000+ EMPLOYEES
Software development

For more than 50 years, Ansys software has enabled innovators across industries to push boundaries with the predictive power of simulation. From sustainable transportation and advanced semiconductors, to satellite systems and life-saving medical devices, the next great leaps in human advancement will be powered by Ansys.

HIRING
501-1000 EMPLOYEES
AI
Data Engineering

ppier is a software-as-a-service (SaaS) company that uses artificial intelligence (AI) to power business decision-making. Founded in 2012 with a vision of democratizing AI, Appier's products are designed to help companies build a holistic view of their customers, understand their preferences, anticipate their actions and ultimately make decisions that lead to better business outcomes. From the humble beginnings of a four-bedroom to having presence in 17 offices across Asia Pacific, U.S. and Europe, Appier currently helps more than 1440 customers embark on AI-enabled digital transformation in digital marketing and process close to 30 billion predictions daily.

HIRING
201-500 EMPLOYEES
Autonomous Vehicle

Applied Intuition is the foremost enabler of autonomous vehicle (AV) development. The company's suite of simulation, validation, and drive log management software makes it faster, safer, and easier to bring autonomy to market. AV programs across industries and 17 of the top 20 global OEMs rely on Applied's solutions to develop, test, and deploy autonomous systems at scale.

11-50 EMPLOYEES
IT Consulting

As leading company in business continuity planning (BCP) solutions, we are here to help you navigate the complexities of building a disaster recovery (DR) system. We provide the best business continuity planning (BCP) solutions with our extensive experience and advanced technology, whether on-premises or in the cloud. With the best team, we always step up to fulfill our mission. As your companion, we add stability and convenience to your business.

HIRING
1001-5000 EMPLOYEES
Business Consulting and Services

Artefact is a global data-driven services company specialising in consulting for data transformation and digital & data marketing. We help companies transform data into business impact by delivering tangible results across the entire value chain. Our approach is unique. We sit at the intersection of consulting, marketing and data science, and our data-driven solutions put consumers at the heart of companies' digital transformation strategies. Artefact is an independent global network with 20 offices in 16 countries (across Europe, Asia, Latin America, North America and Africa), and we work with some of the world's largest brands, such as Samsung, L'Oréal and Sanofi. Our 1200+ people are experts in data consulting, data marketing and digital activation, and our teams work together to help our clients innovate effectively. We use proprietary cutting-edge AI technologies and an agile MLOps methodology to deploy AI projects rapidly, scale efficiently, and guarantee success.

HIRING
1001-5000 EMPLOYEES
Semiconductor Manufacturing

ASM is a leading, global supplier of semiconductor wafer processing equipment. Our smart and ambitious team is dedicated to delivering innovative technology solutions to the world's leading semiconductor manufacturers. We have over 4,000 talented and skilled employees, based in 15 different hubs worldwide. Together we work to develop thin-film deposition technologies for our customers through epitaxy, ALD, PEALD, vertical furnaces and PECVD. Our goal is to remain an industry leader by being ahead of what's next. Focusing on finding collaborative solutions to make integrated circuits, or chips, smaller, faster and even more powerful. Be part of our exciting future and join our team. Take a look on LinkedIn at our Careers tab in the top.

5000+ EMPLOYEES
Technical Support

When your tech stops working, it's like life stops working. That's why we've made it our business to make sure your tech works – no matter the location, device, or issue. We do this by partnering with leading brands to protect and support the tech of over 300 million customers worldwide. We are the go-to solution for all things tech – our Experts can repair, replace and resolve nearly any tech issue. We're easy to reach via call, chat, and in-person, too – at one of our convenient uBreakiFix stores or pick a time and place and we'll to come to you. With our passion for helping people stay connected to their tech, we're making lives a little bit easier—and their tech a lot more amazing. Learn more about joining our team at careers.asurion.com, our customer services at asurion.com and our business services at asurion.com/enterprise

6-10 EMPLOYEES
Web3
Blockchain
Startup

The chat solution for Web3 people 💬 A messaging & social ecosystem for Web 3.0. We provide an end-to-end-encrypted wallet-to-wallet communication window and a user-owned Web 3.0 product.

HIRING
5000+ EMPLOYEES
Aviation
Aerospace

We are the world's largest aerospace company and leading provider of commercial airplanes, defense, space and security systems, and global services. Building on a legacy of aerospace leadership, Boeing continues to lead in technology and innovation, deliver for its customers, and invest in its people and future growth. With us you can create and contribute to what matters most in your career, in your community and around the world. Our team members are supported to explore their professional interests and pursue new opportunities that will deepen their knowledge of our business. Join us in building the future of aerospace: boeing.com/careers Boeing is an Equal Opportunity Employer. Employment decisions are made without regard to race, color, religion, national origin, gender, sexual orientation, gender identity, age, physical or mental disability, genetic factors, military/veteran status or other characteristics protected by law.

HIRING
5000+ EMPLOYEES
Software development

ByteDance is a global incubator of platforms at the cutting edge of commerce, content, entertainment and enterprise services - over 2.5bn people interact with ByteDance products including TikTok. Creation is the core of ByteDance's purpose. Our products are built to help imaginations thrive. This is doubly true of the teams that make our innovations possible. Together, we inspire creativity and enrich life - a mission we aim towards achieving every day. At ByteDance, we create together and grow together. That's how we drive impact - for ourselves, our company, and the users we serve. We are committed to building a safe, healthy and positive online environment for all our users. We have over 110,000 employees based in more than 30 countries globally. Join us.

HIRING
501-1000 EMPLOYEES
Cloud
Software development

We deliver open source to the world faster, more securely and more cost effectively than any other company. We're also the publishers of Ubuntu, the world's most popular enterprise Linux from cloud to edge, together with a passionate global community of 200,000+ contributors. Ubuntu means 'humanity to others'​. We chose it because it embodies the generosity at the heart of open source, the new normal for platforms and innovation. Together with a community of 200,000, we publish an operating system that runs from the tiny connected devices up to the world's biggest mainframes, the platform that everybody uses on the public cloud, and the workstation experience of the world's most productive developers. Secure and reliable, elegant and intuitive, and open for innovation - this is the future of open source, which is why we're proud to be the developers of the fastest growing Linux in the world despite already being the most widely deployed.

6-10 EMPLOYEES
Startup
Healthcare
Healthtech

Carelogue is a visitation care platform that aims to create social and economic value by providing visitation care services that bring happiness to the elderly, caregivers, and family members.

Carnotfleet enables cost-efficient, sustainable cold storage transport on any form of mobility. We operate software automating proprietary plug and play IoT solutions that provide precise cooling and chilling for perishable cargo transport.

51-200 EMPLOYEES
Analytics
SaaS

ChartMogul is an analytics platform to help you run your subscription business. You get a complete overview of your global subscriber base; MRR, ARPU, ASP, churn and LTV are presented in a beautiful and easy to use dashboard. Our mission is to build powerful and secure cloud software for subscription businesses of all sizes, with a strong emphasis on good design and ease of use.

HIRING
5000+ EMPLOYEES
Software development
Networking
Security

Cisco (NASDAQ: CSCO) enables people to make powerful connections--whether in business, education, philanthropy, or creativity. Cisco hardware, software, and service offerings are used to create the Internet solutions that make networks possible--providing easy access to information anywhere, at any time. Cisco was founded in 1984 by a small group of computer scientists from Stanford University. Since the company's inception, Cisco engineers have been leaders in the development of Internet Protocol (IP)-based networking technologies. Today, with more than 71,000 employees worldwide, this tradition of innovation continues with industry-leading products and solutions in the company's core development areas of routing and switching, as well as in advanced technologies such as home networking, IP telephony, optical networking, security, storage area networking, and wireless technology. In addition to its products, Cisco provides a broad range of service offerings, including technical support and advanced services. Cisco sells its products and services, both directly through its own sales force as well as through its channel partners, to large enterprises, commercial businesses, service providers, and consumers.

51-200 EMPLOYEES
Cloud
Bioinformatics
Microbiology
Immunology

CJ Bioscience Global No.1 Microbiome Company CJ Bioscience is pioneering development of next-generation biopharmaceuticals for microbiome health with its leading edge in the field of 'Wellness'. We aim to provide healthcare solutions for unmet medical needs by examining the relationships between human microbiomes and various diseases. In addition, CJ Bioscience, which uses leading world-class bioinformatic analysis technology, will discover promising candidates that can be used in the treatment of incurable diseases, and accelerate the development of new drugs utilizing our 'Ez-Mx™ Platform' to become the global No. 1 microbiome company. Microbiome We plan to enter clinical trials (Phase 1) of a new drug development pipeline for treatment of immuno-oncology, autoimmune, and CNS (Central Nervous System) diseases and to promote technology export through joint research with Big Pharma. Also, we are constructing a 'Ez-Mx™ Platform' by expanding on cohort studies (comparative disease research) and securing global microbiome big data. The next generation of genomic analysis We plan to expand our business area from next generation sequencing (NGS)-based microbiome genomic analysis to microbial infection diagnosis. We will further upgrade our state-of-the-art NGS and bioinformatics (BI) total solution services. We are expanding the global business capabilities of EzBioCloud, a global standard bioinformatic analysis service made for researchers combining a curated microbiome database and artificial intelligence (AI) technology, and TrueBacID, the world's first genome-based infection diagnosis service. In addition, through the global launch of Gut Inside, an intestinal.

6-10 EMPLOYEES
Startup
Deep learning
AI

We are TinyAI specialized MLOps company. Our team is obsessed with the latest optimization technology so you can focus on developing your State of the Art Machine Learning Models! CLIKA offers ML model optimization tools to minimize the size of your ML models while maximizing the accuracy and speed. Experience the Smaller, Faster yet Accurate Machine Learning optimization process with us!

1001-5000 EMPLOYEES
Security
Network

Cloudflare, Inc (www.cloudflare.com / @cloudflare) is on a mission to help build a better Internet. Cloudflare protects and accelerates any Internet application online without adding hardware, installing software, or changing a line of code. Internet properties powered by Cloudflare have all traffic routed through its intelligent global network, which gets smarter with each new site added. As a result, they see significant improvement in performance and a decrease in spam and other attacks. Cloudflare was recognized by the World Economic Forum as a Technology Pioneer, named the Most Innovative Network & Internet Technology Company for two years running by the Wall Street Journal, and ranked among the world's 50 most innovative companies by Fast Company. Headquartered in San Francisco, CA, Cloudflare has offices in San Jose, CA, Austin, TX, Champaign, IL, Boston, MA, Seattle, WA, Washington, DC, London, Paris, Lisbon, Munich, Tokyo, Paris, Sydney, Brussels, and Singapore.

HIRING
51-200 EMPLOYEES
Blockchain
AI
IoT

cloudyBoss Global is a leading provider of Enterprise and Industrial-grade Blockchain solutions for a multitude of different client sectors within the SME, Corporate, and Government segments. Clients' sectors span across multiple industries and ICT market niches such as ESG, 3rd party logistics, manufacturing, cybersecurity, automation, data- sharing, IoT/IIoT, and beyond. cloudyBoss leverages its own proprietary SKYE Blockchain protocol, and its NEXT+ DLT Platform to provide unique value propositions for each client, end-client, and end-user. Now, cloudyBoss Korea is looking to expand its team as we enter into the scaling phase within the Korea Market, focus on the development of our SaaS platform focused on ESG and AI, and raise Venture Capital. Thus, we are looking local talent to support us in such expansion process while becoming a core team member for the Korean and global markets.

HIRING
11-50 EMPLOYEES
Deep learning
Machine learning
Audio signal processing
Machine listening

Cochl is a research-based startup focusing on machine listening technology. We provide sound AI system for developers and businesses to empower their products and services to have the human-like listening ability.

HIRING
5000+ EMPLOYEES
E-Commerce
Retail

We exist to wow our customers. We know we're doing the right thing when we hear our customers say, "How did we ever live without Coupang?" Born out of an obsession to make shopping, eating, and living easier than ever, we're collectively disrupting the multi-billion-dollar e-commerce industry from the ground up. We are one of the fastest-growing e-commerce companies that established an unparalleled reputation for being a dominant and reliable force in South Korean commerce. We are proud to have the best of both worlds — a startup culture with the resources of a large global public company. This fuels us to continue our growth and launch new services at the speed we have been since our inception. We are all entrepreneurial, surrounded by opportunities to drive new initiatives and innovations. At our core, we are bold and ambitious people that like to get our hands dirty and make a hands-on impact. At Coupang, you will see yourself, your colleagues, your team, and the company grow every day. Our mission to build the future of commerce is real. We push the boundaries of what's possible to solve problems and break traditional tradeoffs. Join Coupang now to create an epic experience in this always-on, high-tech, and hyper-connected world.

Coupang Pay, a spinoff of Coupang Corp., is a bespoke payments gateway that has been developed to serve the growing needs of Coupang's customers. Coupang Pay focusses on delivering innovative payment and financial services solutions to everyone who uses the Coupang platform – from customers buying products on coupang.com, to marketplace vendors and restaurants that offer their services via Coupang Eats. Leveraging our team's extensive experience within the fintech space, and our unparalleled knowledge of the Coupang business, we seek to revolutionize every payment-related experience for our customers

51-200 EMPLOYEES
FinTech
Security

Crosscert is the Korean Government-licensed CA and a Global CA for PKI, SSL, Domain Name, that provides complete in-house end-to-end secure online solutions.

HIRING
1001-5000 EMPLOYEES
Blockchain
Cryptocurrency

Founded in 2016, Crypto.com is trusted by more than 80 million customers world-wide and is the industry leader in regulatory compliance, security and privacy certifications. Our vision is simple: Cryptocurrency in Every Wallet™. Crypto.com is committed to accelerating the adoption of cryptocurrency through innovation and empowering the next generation of builders, creators, and entrepreneurs to develop a fairer and more equitable digital ecosystem.

HIRING
5000+ EMPLOYEES
AI
Data Engineering

Databricks is the data and AI company. More than 9,000 organizations worldwide — including Comcast, Condé Nast, H&M, and over 40% of the Fortune 500 — rely on the Databricks Lakehouse Platform to unify their data, analytics and AI. Databricks is headquartered in San Francisco, with offices around the globe. Founded by the original creators of Apache Spark™, Delta Lake and MLflow, Databricks is on a mission to help data teams solve the world's toughest problems.

11-50 EMPLOYEES
Data Engineering
Data Infrastructure
Data

Datacrunch Global (https://www.datacrunchglobal.com) is the category defining leader in Augmented Intelligence based Data Science as a Service (DaaS) for high growth firms, global buyout PE portfolios, and MNCs. We serve firms between 100 M USD to 1 B USD annual revenue. Our mission is "To improve productivity and well-being of the economy by providing technology built from a community of exceptional experts." Datacrunch Business Decision Solution (BDS) is an enterprise solution which integrates segregated data across the enterprise to streamline near-time data for management decision-making. The engine of Datacrunch BDS provides frontiers in management science by providing forecasting and simulation to empower management decisions.

HIRING
1001-5000 EMPLOYEES
Entertainment

As the world's leading multidisciplinary service provider, Deluxe underpins the media and entertainment industry, servicing premium content creators and distributors. From Global Cinema, Content Distribution, Localization, and Mastering to end-to-end innovation and scale across Streaming, Theatrical, Broadcast and Mobile landscapes, Deluxe helps clients succeed in the new era of global entertainment and consumer engagement anywhere, anyway.

HIRING
11-50 EMPLOYEES
Problem Solving
Technology Media

DoraHacks is a global hackathon organizer and one of the world's most active developer incentive platforms. It creates a global hacker movement in blockchain, quantum computing and space tech, and provides a wide range of toolkits to help developers around the world team up and fund their ideas and BUIDLs via hackathons, bounties, grants and more. By far, more than 4000 startup teams from the DoraHacks community have received over $30 million in grants and other forms of contributions from supporters worldwide. A large number of open source communities, ompanies and blockchain ecosystems are actively using Dora's infrastructure (http://dorahacks.io) for open source funding and community governance.

51-200 EMPLOYEES
Machine learning
AI

eMoldino is an enterprise-level solutions provider that specializes in cultivating digital transformation in the supply chain of Fortune 500 partners worldwide. By utilizing cutting-edge technologies, such as AI and machine learning, eMoldino delivers data-driven business intelligence to lead the industry 4.0. movement. Our mission is to help global manufacturers rethink supply chain management, driving true corporate innovation and bringing customer experience into the cycle. eMoldino. Digitalize. Streamline. Transform.

6-10 EMPLOYEES
Startup
HR Tech

Dev2Job is EXTORY's developer history and resume-sharing service. EXTORY is a startup preparing for its official launch. The name EXTORY is a combination of words, Experience + History, and aims to provide convenience to users by simplifying the complex tasks in their lives.

HIRING
51-200 EMPLOYEES
FinTech

Founded in 2021, Flipster (ex AQX) is the industry's easy to use crypto derivatives trading platform. It offers users an all-in-one platform trading more than 120 tokens with leverage up to 50x.

51-200 EMPLOYEES
IT Consulting

Forefront Technologies is a full service software, services and business consultancy specializing in Enterprise Information Management, Content Management and Records Management. We focus on helping customers automate business processes, implement information management applications and better manage their information assets & records. Our extensive experience and expertise in designing and implementing Enterprise Applications allows us to deliver end-to-end solutions that are feature rich, simple to use and provide automation and intelligence to your end users.

6-10 EMPLOYEES
Startup
Marketing
AI

Forms dreams of innovation in the marketing market using AI marketing tools.

11-50 EMPLOYEES
Software development

Forsit is building a platform for Korean brands to effortlessly sell their products around the world by integrating with major online platforms such as Amazon, Walmart, eBay, Shopify, Shopee, Qoo10, Lazada, etc.

At FriendliAI, we empower innovation by providing the best inference serving engine for generative AI. Our mission is to enable our customers to serve their generative AI models efficiently, with low costs and minimal environmental impact.

Funnyworks specializes in immersive brand experiences, crafting compelling metaverse content, and delivering strategic business solutions. With a comprehensive approach to brand communication, they excel in marketing and communication strategies that resonate and engage audiences.

HIRING
201-500 EMPLOYEES
AI
Computer Hardware

Our mission is to push the frontier of AI computing for a new world of possibilities. For AI experiences to truly reach its potential and provide value to people, powerful AI chips are essential. Our fully integrated hardware and software teams tackle the challenges together – From designing hardware architecture, building software stacks to researching DNN models. FuriosaAI is Headquartered in South Korea, and Silicon Valley established in 2017 by co-founders from AMD, and Samsung. There are now 90+ employees with leaders and global advisors worldwide. Leaders at Furiosa bring their expertise from past senior leadership experience from Meta AI, Western Digital, Sun Microsystems, Groq, and Intel. We're always looking for global talents who're driven by this exciting mission and help us shape the future of AI. Reach out to us at contact@furiosa.ai

HIRING
5000+ EMPLOYEES
Automotive

Garrett Motion is an automotive technology leader, serving vehicle manufacturers worldwide for more than 65 years. Garrett's cutting-edge technology enables vehicles to become cleaner, more efficient and connected. The company's broad offering of gas and diesel turbocharging applications, electric boosting and fuel cell technologies and automotive software solutions empowers the transportation industry to redefine and further advance motion.

At GE Appliances, a Haier company, we come together to make "good things, for life." As the fastest-growing appliance company in the U.S., we're powered by creators, thinkers and makers who believe that anything is possible and that there's always a better way. We believe in the power of our people and in giving them the freedom to explore, discover and build good things, together. Our philosophy, backed by three simple commitments defines the way we work, invent, create, do business, and serve our communities: we come together, we always look for a better way, and we create possibilities.

1001-5000 EMPLOYEES
IT Consulting

GitLab is a complete DevOps platform, delivered as a single application, fundamentally changing the way Development, Security, and Ops teams collaborate and build software. From idea to production, GitLab helps teams improve cycle time from weeks to minutes, reduce development costs and time to market while increasing developer productivity. We're the world's largest all-remote company with team members located in more than 65 countries. As part of the GitLab team, you can work from anywhere with good internet. You'll have the freedom to contribute when and where you do your best work. Interested in opportunities at GitLab? Join our talent community and share your information with our recruiting team: https://about.gitlab.com/jobs/

11-50 EMPLOYEES
Pharmaceutical GMPs

In the midst of the changes brought about by the new era, GlassDome provides modernized software and data infrastructure optimized for industrial use cases, enabling companies that form the foundation of our economy to successfully undergo digital transformation.

5000+ EMPLOYEES
Cloud
Software development

A problem isn't truly solved until it's solved for all. Googlers build products that help create opportunities for everyone, whether down the street or across the globe. Bring your insight, imagination and a healthy disregard for the impossible. Bring everything that makes you unique. Together, we can build for everyone.

51-200 EMPLOYEES
Development
Logistics

Hankook Networks is the IT and logistics engineering arm of Hankook Tire&Technology Group in IT and logistics engineering that has continuously developed solution systems that are true to the market needs and has grown to become a trusted partner for customers. Through research and development of various solutions, Hankook Networks now has optimized IT solutions and experience in logistics and Smart Factory areas.

HIRING
5000+ EMPLOYEES
Audio

Headquartered in Stamford, Connecticut, HARMAN (harman.com) designs and engineers connected products and solutions for automakers, consumers, and enterprises worldwide, including connected car systems, audio and visual products, enterprise automation solutions;

1001-5000 EMPLOYEES
IT Consulting

Hemmersbach provides IT infrastructure services in more than 190 countries with 50 own subsidiaries. We deliver exclusively for the leading companies in the IT industry. We go the extra mile, we not only simply enthuse our customers, but also make the world a better place: 20% of our profits go into our Direct Actions Hemmersbach Rhino Force and Hemmersbach Kids' Family. That's why Hemmersbach is The Social Purpose IT Company. We at Hemmersbach live open communication, team spirit, and flat hierarchies. We are one of the fastest-growing companies in the IT industry. Join team Hemmersbach today! Look for your dream job with purpose here: https://www.hemmersbach.com/career

5000+ EMPLOYEES
IT Consulting

As global mobility becomes increasingly connected, electrified and automated, HERE Technologies is leading the way to a safer, greener future. Our location platform is integrated into more than 160 million vehicles across the planet, using fresh and accurate data that we have been building for over 35 years – and continue to refresh daily. Our experience in mapmaking has made HERE one of the leading innovators in location technology and spatial intelligence. In our key markets, Automated and Connected Driving, Fleet Management and Supply Chain, we work with global brands, partners, developers, and customers so that together we can move the world forward. Armed with critical location data and technology tools, we're developing solutions that solve the biggest challenges that face us today and help us plan for a better future. To discover more about the future of location and spatial intelligence visit here.com.

HIRING
5000+ EMPLOYEES
Cloud
IT Consulting
IoT

At IBM, we do more than work. We create. We create as technologists, developers, and engineers. We create with our partners. We create with our competitors. If you're searching for ways to make the world work better through technology and infrastructure, software and consulting, then we want to work with you.

HIRING
6-10 EMPLOYEES
FinTech
Startup

Inovat is a digital solution that offers the best VAT refund experience for travellers that will make their journey stress-free. At Inovat it is not just about changing the Tax-Free industry - it is about building a world-class product from the ground up that will be used by millions of travellers. We offer travellers the best VAT refund rate on the market. For the retail stores, we offer a unique digital solution, which is completely free.

HIRING
5000+ EMPLOYEES
AI
Semiconductor Manufacturing

Intel's mission is to shape the future of technology to help create a better future for the entire world. By pushing forward in fields like AI, analytics and cloud-to-edge technology, Intel's work is at the heart of countless innovations. From major breakthroughs like self-driving cars and rebuilding the coral reefs, to things that make everyday life better like blockbuster effects and improved shopping experiences — they're all powered by Intel technology. With a career at Intel, you have the opportunity to help make the future more wonderful for everyone.

11-50 EMPLOYEES
Cloud
Development
Software development

We are a global IT services provider. We focus on the development of individual software, web development, cloud solutions, people and talent strategies. We help mid sized organizations drive purpose driven digital transformations that not only benefit their business but also their employees, communities, supply chains and the environment.

1001-5000 EMPLOYEES
Advertising
Data
Training

Jellyfish is a new kind of marketing performance company for the platform world, where success demands a creative, multi-platform mindset. We help brands thrive, by navigating, connecting, and harnessing the platforms that drive growth. We're more than the same logo over every door. Our unique global structure combines platform understanding with tech, media, creativity, and data expertise. We make amazing things happen at the pace the platforms demand. We're proud to help shape the future of some of the world's best brands - from ecommerce and CPG, to entertainment and gaming. Our unique, decade-long, multi-region Google partnership delivers across GMP, Cloud, and Training. We're a Salesforce Consulting Partner, and one of the industry's most extensively certified teams across Amazon. We can help you unlock your full potential across Meta technologies across the globe. Including training, creative, paid social, and analytics We know how important it is to find, develop, and deploy the best digital talent. So we're equally passionate about giving our talent a platform to perform, which everyone can shape and make their own as they progress. From nurturing diverse new talent within our Jellyfish Academy, to investing in proprietary technology that can cast and connect the best teams, globally and seamlessly. If you want to find out more about our latest career opportunities - wherever you are in the world - do get in touch.

51-200 EMPLOYEES
Blockchain
Cryptocurrency

Developed by leading Korean IT company Kakao, Klaytn is a global Layer 1 public blockchain designed to power tomorrow's on-chain world. With the lowest transaction latency amongst leading blockchains, enterprise-grade reliability, and a developer-friendly environment, Klaytn provides a seamless experience for users and developers that is second to none. Since its launch in June 2019, Klaytn has been accelerating blockchain mass adoption through a broad array of use cases from DeFi to the metaverse, gaming, and even the Bank of Korea's CBDC pilot project. Today, it is one of the only globally competitive Web 3.0 ecosystems developed in South Korea, generating more than 1 billion transactions from over 300 decentralized applications.

HIRING
11-50 EMPLOYEES
Startup
Social media
Entertainment

Step off the beaten track and go Kooky! Let your passion grow your artists! "Kpop fans are often told their passion is craziness, however Kooky is a space where you can find a community of like-minded fans, and let your passion lead the way. Step off the beaten track and go Kooky! Embrace the passion inside you, and let that flame become the fuel to help your artists grow!" Kooky is a platform for fans to turn their passion into active support that helps to grow their favourite artists, both new and old. They can support artists by actively participating in the album creation of small rookie/indie artists, voting for their favourite artists as a community to win awards that help boost their artists recognition, and earn their own personal rewards. Kooky also provides unique content and support opportunities for fans and artists alike. Kooky has exclusive Kooky Magazine & Kooky TV content for fans to enjoy, as well as lots of projects that fans can actively participate such as birthday and anniversary banner events. Whereas artists both big and small can grow their audience by creating exclusive content and connecting directly with their fans.

1001-5000 EMPLOYEES
Cryptocurrency

Kraken is one of the world's longest-standing and most secure crypto platforms. Our mission is to accelerate the global adoption of crypto, so that everyone can achieve financial freedom and inclusion. Globally, Kraken clients trade more than 200 digital assets and 6 different national currencies, including GBP, EUR, USD, CAD, CHF, and AUD. Kraken was founded in 2011 and was one of the first platforms to offer spot trading with margin, parachain auctions, staking, regulated derivatives and index services. Trusted by over 10 million individuals, traders and institutions around the world, Kraken offers professional 24/7/365 client support along with one of the fastest, most performant trading platforms available. Kraken has set the industry standard for transparency and client trust, and was the first crypto platform to conduct Proof of Reserves audits. In 2023, Kraken ranked 16th in Newsweek's Global Top 100 list of Most Loved Workplaces, recognizing how the platform offers one of the world's most compelling employment opportunities.

11-50 EMPLOYEES
Startup
AI
Edtech

Letitu is comprehensive education platform dedicated towards helping high school students plan their education and providing a full range of tools to help with everything related to university entrance, from time planning, essay guidance, customized curriculums, discussion area, to college application advice and help.

51-200 EMPLOYEES
UI
Development
Design
Software development

LottieFiles is the creator of the animation file format, dotLottie (over 600% smaller in size than a GIF), the animation workflow platform LottieFiles, and is one of the largest, most active community of Motion Designers, Animators and Developers around Lottie Animations. LottieFiles is now used by over 65,000+ Global Companies. The company aims to streamline the animation workflow and create a new realm of possibilities with Interactive Design across industries such as media, marketing, platforms, gaming etc.

HIRING
201-500 EMPLOYEES
Deep learning
AI
Medical Imaging
Medical AI

Conquer Cancer through AI. Lunit is a public company that develops medical AI software for cancer screening and treatment. Our AI solutions help detect early-stage cancer (Lunit INSIGHT) and optimize cancer treatment (Lunit SCOPE), provided to medical institutions around the world through active partnerships with industry giants such as Fujifilm, GE Healthcare, Philips, Guardant Health, and more.

Luxoft, a DXC Technology Company (NYSE: DXC), is a digital strategy and software engineering firm providing bespoke technology solutions that drive business change for customers the world over. Acquired by U.S. company DXC Technology in 2019, Luxoft is a global operation in 44 cities and 21 countries with an international, agile workforce of nearly 18,000 people. It combines a unique blend of engineering excellence and deep industry expertise, helping over 425 global clients innovate in the areas of automotive, financial services, travel and hospitality, healthcare, life sciences, media and telecommunications. DXC Technology is a leading Fortune 500 IT services company which helps global companies run their mission critical systems. Together, DXC and Luxoft offer a differentiated customer-value proposition for digital transformation by combining Luxoft's front-end digital capabilities with DXC's expertise in IT modernization and integration. Follow our profile for regular updates and insights into technology and business needs.

5000+ EMPLOYEES
Advertising
Digital Marketing

Media.Monks, the digital-first operating brand of S4Capital plc, connects content, data & digital media and technology services across one global team built from the bottom up. Inspired by the connectivity and flexibility of technology APIs, a single-P&L model offers clients seamless access to a 9,000-strong team of multidisciplinary digital talent organized across 57 talent hubs in 32 countries. With an aim to win the decade, Media.Monks is leading brands into a new digital era—virtualization—defined by a continually evolving set of consumer behaviors and a redefined relationship with the digital touchpoints in our lives.

HIRING
201-500 EMPLOYEES
IT Consulting

Millennium Technology Services (MTS) is an international provider of world-class business solutions and IT services to the top business corporations mainly in North and East Asia. MTS is Headquartered in the USA. It provides services to 70+ Fortune 500 clients across Information Technologies and Industries through a network of regional and local subsidiaries, which are located in: *USA ( Global HQ), Silicon Valley *Singapore (Asia HQ) , Singapore *China (Shanghai, Beijing, Dalian, Wuhan, Chengdu, Guangzhou and Shenzhen) *Hong Kong & Macau *Japan & South Korea *Thailand, Philippines, Indonesia *Malaysia and South East Asia *India *Europe (MTS + partners) *Middle East (MTS + partners) *ANZ (MTS + partners) MTS has been actively expanding its solution and service offerings through sustainable investments of vendor capitalists in developing proprietary services, solutions and establishing strategic partnerships with leading international partners such as CISCO and AVAYA. MTS has a strong servicing team, staffed with senior international domain specialists, providing business and IT consulting, project management, application virtualization testing and IT operation support services. Our company is a socially responsible employer with over 200 highly talented professionals, managed by a world-class multi-national executive team.

51-200 EMPLOYEES
Startup
O2O Platform

We build technology that improves our lives offline We create technology for a better offline life. Miso is a fast-growing O2O (Online 2 Offline) platform startup that started with the industry's No. 1 household cleaning service and received investment from Y-Combinator in Silicon Valley. Thanks to steady growth every year, we are expanding the overall home service area such as moving and interior as well as living cleaning. We want to become a lifestyle platform that immediately comes to mind when it comes to home services so that anyone can easily book services, just like buying things online. Work hard on the "Right Things" Aiming at innovation that changes customers' daily lives, we put our customers first rather than doing what we do for today's company, and focus on the right thing. We are running passionately, keeping three values under our smile. "We put our customers first." Start from the customers. Smiles can exist because there are customers, so all decisions are made based on customers. Simplify. We seek simplicity. Services should be easy to see and use so that customers can focus on what makes them happy. We obsess about the details. We seek perfection. We pay attention to details for the best experience. "Set a goal, share it, and do it." Dream big. Dream big and set high goals. We aim for a true sense of achievement when we achieve a seemingly impossible goal with steady effort. Move fast. Decide and act quickly. We make decisions at the right time and do not delay to achieve our goals. Know your numbers. Communicate based on data. In order to achieve the goal, we quantify and clearly recognize the current situation. "We insist on the highest standards." Radical candor. Looking in the same direction, we grow together. We give and receive feedback and communicate with an open mind regardless of rank and position. Work with people better than you. With the best colleagues. With colleagues who can stimulate and learn from each other, you can aim for a higher standard every moment. Spend money like it's your own. We aim for healthy consumption to improve work efficiency. Based on autonomy and responsibility, we provide the right to decide consumption and create successful results through this. History Established Miso in August 2015 In June 2016, Y Combinator attracted KRW 3.1 billion investment Exceeded 1 billion monthly transaction amount in April 2017 Accumulated transaction volume exceeded 20 billion in November 2017 September 2018 Series A 9 billion investment attraction Achieved 1 million cumulative orders in December 2018 Launched companion animal care service in April 2019 September 2019 Launched 360-degree moving estimate service December 2019 Home service quotation service launched Exceeded 2 million cumulative orders in January 2020 Selected as '100 Promising Companies' by Forbes Asia in August 2021 In April 2022, 5 million cumulative orders and 350 billion accumulated transactions exceeded

HIRING
501-1000 EMPLOYEES
Cloud
Machine learning

Moloco is a machine learning company. We provide performance solutions that help companies around the world increase the ROI of their digital strategies to accelerate growth. Today, we offer a performance marketing platform, optimized for mobile advertising, with our machine learning engine at its core. Moloco Cloud DSP uses customers' own first-party data to exceed game and app publishers' return on ad spend (ROAS) goals. Moloco Retail Media Platform enables online retailers and marketplaces to improve their merchants' performance, grow sales, and realize new revenue opportunities through contextual recommendations and fully native advertising. Moloco was founded in 2013 by a team of former Google machine learning engineers. With headquarters in Redwood City, California, Moloco has nine offices across the US, UK, Korea, China, Japan, and Singapore.

HIRING
11-50 EMPLOYEES
Software development

monymony is a startup established on August 1, 2020, with the aim of supporting people's digital lives with analog sentiments. Their flagship service, SumOne, has been attracting positive responses from users and consistently ranks high in app stores. As of now, the DAU (Daily Active Users) stands at 1 million and is steadily increasing. The app has achieved the 2nd position in the domestic app store rankings and is successfully expanding its content and breaking into global markets.

51-200 EMPLOYEES
E-Commerce
Logistics

MXN Commerce creates new values by redefining the business sector of cross-border trade, pursuing successful local and global expansion for brands. Their services include warehousing/logistics, merchandising, local sales, and wholesale.

51-200 EMPLOYEES
E-Learning
English
Mentoring

An immersive English language platform that matches students with top US university mentors. Our program is designed to teach you English through culture with the very best mentors and lesson content so that you can learn English just like an American. You will develop confidence, resilience, critical thinking skills, and creativity so that you can pursue your dreams.

11-50 EMPLOYEES
Startup
AI
B2B Platform
Wholesale Import & Export

ND Market provides global B2B platform services through products from Namdaemun, Korea's representative wholesale market. Through continuous research and development, we pursue change and innovation in the technology platform and strive to grow together with numerous users and various partners around the world.

HIRING
6-10 EMPLOYEES
Startup
Travel

NomadHer is the leading app dedicated to empowering women through travel, creating a safe and supportive environment for female globetrotters. Recognized by Apple, Web Summit, the Paris Olympic Committee, and the United Nations for its innovative approach and social impact, NomadHer is rapidly growing as it reaches its two-year anniversary. Why Join Us? - Make a significant impact by empowering women to travel safely and independently. - Expand your expertise in a multifaceted role that challenges and develops your skills. - Work in a nomadic, flexible environment with a diverse, international team. - Connect with inspiring women from various cultures and backgrounds.

Norit is a service company that connects children. Norit provides a platform where children can communicate through 1:1 matching in an online space.

HIRING
6-10 EMPLOYEES
FinTech
Startup
Machine learning
AI

Founded in 2019, nr2 is a leading AI-based investment platform with offices in the United Kingdom and South Korea. We specialize in the analysis of companies in the context of investment. We do this using proprietary AI models and statistical analysis. Our primary product, Sight®, streamlines the investment analysis process by replicating the thought process of investors, thereby reducing cognitive bias. We have raised a Seed round in 2019 from renowned investors including Lord Rothschild and Sir Simon Robey. We have worked with prestigious organizations such as L'Oréal, the World Economic Forum, Curium Pharma, Pernod Ricard, CNTTech, and the French Embassy in Seoul.

HIRING
5000+ EMPLOYEES
Deep learning
AI
Automotive

Since its founding in 1993, NVIDIA (NASDAQ: NVDA) has been a pioneer in accelerated computing. The company's invention of the GPU in 1999 sparked the growth of the PC gaming market, redefined computer graphics, ignited the era of modern AI and is fueling the creation of the metaverse. NVIDIA is now a full-stack computing company with data-center-scale offerings that are reshaping industry.

1001-5000 EMPLOYEES
AI
Integrated Business Planning
Sales & Operations Planning

Because decisions matter to your plan and the planet. Faster, more intelligent planning and business decision-making translate directly to better financial results – i.e. being able to to deliver on the business plan. However, it means much more. Global supply chains are the largest consumers of the earth's resources. Good planning means enterprises are able to achieve their goals while using less of the earth's precious resources. Better planning and decision-making processes drive more transparency. They reduce organizational silos, empower people and increase productivity. That translates to inspired employees who are happy at work, are happier at home and better contributors to society. We are on a mission to develop the best platform and solutions to help enterprises in this critical pursuit.

HIRING
6-10 EMPLOYEES
Startup
IoT
Electric Vehicle
Charging
Smart City

oneCHARGE, a Hong Kong-based start-up company founded in 2017, is here to accelerate the development of EV infrastructure and dedicated to developing innovative hardware and software technology that give EV owners, property owners and developers, government, charging network operators, car manufacturer and fleet operator total control of EV chargers and charging stations through their smartphone and browser. Our EV chargers, combined with the oneCHARGE APP for iOS and Android, comprise users unparalleled levels of control and information over their charging experience, all delivered with reasonable pricing, and easy-to-use package experience. Capitalising on the rising interest in the driving electric that has catapulted EV infrastructure into a $1.5 billion market and growing, and the demand for affordable EV and EV charging solutions in a market is currently controlled by expensive, high-maintenance and inaccessible charging systems. oneCHARGE is positioned to become an undisputed leader in the connected EV charging solution market in the years to come. Just about a year after our company's inception, oneCHARGE has already made tremendous progress toward our goal of providing simple, affordable, accessible EV charging systems. After Cyberport Creative Micro Fund and Cyberport Incubation Programme granted $100,000 and $330,000 respectively which served as powerful proof of oneCHARGE's concept recognised by the technology experts. oneCHARGE has been accepted into some accelerator programmes run by some of the leading names in tech and innovation, including ARM Accelerator, 3 Hong Kong, and Hong Kong Science and Technology Park.

ONOMA AI develops various artificial intelligence source technologies to make the world of the future better to live in.

HIRING
11-50 EMPLOYEES
Startup
Packaging

Packative was founded by entrepreneurs from different cultural backgrounds yet with the same vision to revolutionize the analogue packaging industry. With our own technology and experience, we are making steps towards the 4th industrial revolution. Putting customers as our priority, we are striving to make the package production process much easier and more convenient.

11-50 EMPLOYEES
Blockchain

Perplay has already launched its Governance and Utility tokens on the blockchain and sold Genesis NFTs on Polygon and Klaytn networks. Perplay is currently building a Web3 app for Android and iPhone that will utilize tokens and NFT.

11-50 EMPLOYEES
Startup
Mobile app

We are making Photo Widget: Simple app that has surpassed 10 million downloads worldwide and 3.6 million DAU in two weeks. A month after the service opened, we received an investment proposal from A-Ventures, and we just finished attracting 1 billion won in seed investment.

11-50 EMPLOYEES
Startup
Marketing

Picky is making a bold move! Internet trends come and go at lightning speed, and the ability to capitalize on these trends for brands has become a necessity in modern marketing. It's our vision to take digital marketing to the next level by connecting leading Korean beauty brands with global audiences through our App and Web Platform. Picky empowers rising content creators to grow their business and earn extra income from brand campaigns, while allowing brands to hire them at scale with minimum cost and maximum efficiency. From partnering with content creators for TikTok challenges to creating video content for Amazon shopfronts, brands can easily find and collaborate with Picky content creators, saving both time and money. With backing from leading VCs and angel investors from Silicon Valley, Finland, Singapore and Korea—our latest seed round was $1.3M in early 2021—Picky is a growing startup company looking to make a lasting global impact.

1-5 EMPLOYEES
Startup
E-Sports

At Pitch Interactive, we are trailblazing a path toward a sustainable e-sports ecosystem. Our focus lies in providing expert consulting services to strengthen e-sports leagues and teams, ensuring their profitability and long-term viability. By strategically advising them on effective business practices and revenue generation, we empower e-sports entities to not only survive but also flourish in this dynamic industry. To enhance fan engagement and support, we are embarking on innovative ventures that bring fans closer to the action. Through creative initiatives and cutting-edge technologies, we aim to foster a deeper connection between players, teams, and their loyal followers. We believe that a passionate and engaged fanbase is the backbone of a successful e-sports ecosystem. In line with our commitment to sustainability, we are dedicated to fostering partnerships and collaborations that drive positive change in the e-sports world. Our initiatives are built on principles of inclusivity, fairness, and respect, ensuring that all stakeholders within the ecosystem benefit from its growth. At Pitch Interactive, we are not just building a company; we are creating a movement. A movement that propels e-sports into the future with confidence, innovation, and a sense of purpose. We envision a world where e-sports is not just a game but a platform for empowerment, camaraderie, and inspiration. Join us on this thrilling journey as we shape the future of e-sports, where dreams become reality, and the power of gaming unites us all. Together, we can build a sustainable and vibrant e-sports community that leaves a lasting impact on the world. Welcome to the revolution of Pitch Interactive, where limitless possibilities await.

HIRING
6-10 EMPLOYEES
Marketing
Design
SaaS

Playbook is a beautiful, organized home base for all creative work. For teams, Playbook makes it easy to share, and collaborate on visual projects. For freelancers, Playbook makes collaborating with clients and sharing their work with the world seamless. Playbook runs on advanced and intelligent technology. It automatically imports, tags, categorizes your entire media library, in minutes.

11-50 EMPLOYEES
UI
Design
No-code
UX

ProtoPie is the easiest tool used to turn your UI/UX design ideas into highly interactive prototypes for mobile, desktop, web, all the way to IoT. Designers can explore, validate, and test design solutions and ideas by creating very realistic, production-like prototypes without code and the help of engineers. Hence, ProtoPie helps companies to release better and validated products, allows them to go to market faster, and save costs throughout the process by revolutionizing their prototyping workflows. ProtoPie is widely used at various companies all over the world across industries, e.g. Google, Microsoft, GoPro, Samsung, Nintendo, BMW, IDEO, Reddit, Bytedance, Huge, and Verizon. What makes ProtoPie unique? 💡 The way you make prototypes is basically the same way as you would explain things with words. Hence, the way ProtoPie works comes close to human natural language. This means a very gradual learning curve and makes ProtoPie fundamentally different. 🛠 Import your designs from Sketch, Figma, and Adobe XD. 💻 macOS, Windows, iOS & Android. 🤳 Sensors in smart devices, e.g. tilt, sound, compass. All code-free. 💪 Variables, formulas, native keyboards, GIFs, videos, URL schemes etc. 📱📲 Create prototypes that can "talk" to each other across multiple devices.

1001-5000 EMPLOYEES
Pharmaceutical GMPs
Pharmaceutical Manufacturing

PSI is a leading full-service global Contract Research Organization whose key strength is predictable patient enrollment across multiple therapeutic areas. PSI is known in the industry as a CRO focused on 'on-time project delivery'. This is achieved through investing substantial effort and MD resources into performing quality feasibility assessments that provide an accurate predictor of study timelines. PSI's global reach allows us to run clinical trials across multiple continents, in 50+ countries around the world. PSI's reputation is that of a 'no-nonsense'​ CRO focused on timely patient enrollment and project delivery. An exceptionally high repeat and referral business rates alongside low staff turnover are indicative of our commitment to be the best CRO in the world as measured by our clients and our employees.

HIRING
201-500 EMPLOYEES
Software development

Modern enterprises have to manage exponentially-growing petabyte-scale data stores comprised mostly of unstructured data. Someone (often IT) has the difficult job of staying on top of managing these data stores, which becomes more difficult to do as enterprise datasets expand from the data center to the edge and cloud. And while scale and complexity are rising, budgets and staff are not. Existing solutions suffer from two crucial shortcomings: Complexity and platform lock-in. Legacy solutions are excruciatingly complex to deploy and manage. And nearly every solution restricts users to running in only the data center and on expensive, inflexible proprietary hardware platforms. Qumulo is the simple way to manage exabyte-scale data anywhere — edge, core, or cloud — on the platform of your choice. In a world with trillions of files and objects comprising 100+ zettabytes worldwide, companies need a solution that combines the ability to work anywhere with simplicity. This is precisely what Qumulo was founded to accomplish.

1001-5000 EMPLOYEES
IT Consulting
Telecommunications

Rakuten Symphony is a Rakuten Group company, providing global B2B services for the mobile telco industry and enabling next-generation, cloud-based, international mobile services. Building on the technology Rakuten used to launch Japan's newest mobile network, we are taking our mobile offering global. To support our ambitions to provide an innovative cloud-native telco platform for our customers, Rakuten Symphony is looking to recruit and develop top talent from around the globe. We are looking for individuals to join our team across all functional areas of our business – from sales to engineering, support functions to product developmen

5000+ EMPLOYEES
Cloud
Linux

Red Hat is the world's leading provider of enterprise open source solutions, using a community-powered approach to deliver high-performing Linux, hybrid cloud, edge, and Kubernetes technologies. We hire creative, passionate people who are ready to contribute their ideas, help solve complex problems, and make an impact. Opportunities are open. Join us.

1-5 EMPLOYEES
Startup
E-Commerce
Marketing

REmited provides the brand with customer behavioral data that can be utilized for marketing, based on actual purchasing data from receipts. REmited Deal offers users Hot Deals, exclusive shopping deals, from partner brands. Users can access these deals by submitting receipts from any retailers such as CVS or other major retail chains.

501-1000 EMPLOYEES
HR Tech

Remote is solving global remote organizations' biggest challenge: employing anyone anywhere compliantly. We make it possible for businesses big and small to employ a global team by handling global payroll, benefits, taxes, and compliance.

6-10 EMPLOYEES
AI
Software development

Rezi started in May 2015 as a weekend project. We are solving the resume. We set out to solve a problem experienced by many of our close friends. We watched as graduates struggled to land gainful employment while the burden of student loans forced them to take jobs far below their ability. As it turned out, most job seekers aren't prepared to write a hirable resume. In the start, we studied resumes. Specifically how resumes interact with Applicant Tracking Systems (ATS) which are the family of software most companies use to manage online applications. Our mission was set to educate job seekers on Applicant Tracking Systems while providing the best resources to create a resume.

5000+ EMPLOYEES
API design

Samsung C&T Engineering & Construction Group was responsible for building South Korea's symbolic buildings, structures, and facilities in the likes of Dongdaemun Design Plaza, Seoul City Hall, and Incheon International Airport; was behind such internationally recognized landmarks as Petronas Towers in Malaysia and Burj Khalifa in the UAE; and was a crucial partner in mega-infrastructure undertakings like Riyadh Metro in Saudi Arabia and Mersey Gateway in the UK. Engineering & Construction Group also built the Qurayyah and Rabigh II power plants in Saudi Arabia, the Prai power plant in Malaysia, and a nuclear power plant in the UAE and is fast emerging as a global leader in the field of power-plant engineering and construction.

HIRING
5000+ EMPLOYEES
Software development

At SAP, our purpose is to help the world run better and improve people's lives. Our promise is to innovate to help our customers run at their best. SAP is committed to helping every customer become a best-run business. We engineer solutions to fuel innovation, foster equality, and spread opportunity across borders and cultures. Together, with our customers and partners, we can transform industries, grow economies, lift up societies, and sustain our environment.

201-500 EMPLOYEES
Messaging SDK
Real-time communication
Cloud

Sendbird believes conversations are at the heart of building relationships and getting things done. As such, we built the world's most proven conversations platform for mobile apps across chat, voice, and video. We help 1,200+ businesses worldwide to improve customer retention, conversion, & support with our in-app conversations platform. Industry leaders like Reddit, DoorDash, and Hinge use Sendbird to drive increased transactions & loyalty for hundreds of millions of users every month. Sendbird has over 250M MAUs from over 50 countries operating in industries ranging from marketplaces, ride sharing, and online communities to gaming, live video streaming, and healthcare. The company is headquartered in San Mateo, CA, with additional offices in New York, London, Seoul, Singapore, and Bengaluru. Sendbird has raised over $220M from leading investors, including ICONIQ Capital, STEADFAST Capital Ventures, Tiger Global Management, Shasta Ventures, Softbank Vision Fund 2, and Y Combinator.

HIRING
51-200 EMPLOYEES
Deep learning
AI
Autonomous Vehicle

Seoul Robotics is a 3D perception solutions company building a platform that uses deep learning AI to power the future of mobility.

51-200 EMPLOYEES
E-Commerce
Food Delivery

Shuttle Delivery is a Korean and English-friendly, food delivery service between restaurants in Korea, and their customers. The service we provide allows people to place food orders online in both Korean and English. By removing language hurdles we allow busy customers to dine at their favorite restaurants from the comfort of their living rooms and workplaces. Please note, all menu prices are determined by restaurant management.

6-10 EMPLOYEES
Deep learning
AI
Payment

SicPama helps restaurant owners to maximize their performance and lets customers order together at the table and experience a novelty way of paying the bill together. With the rise of the short supply of labor in the service industry, we serve restaurant owners who are looking to cut down the labor cost of taking orders and payments and also to increase their sales.

HIRING
1001-5000 EMPLOYEES
Software development

Siemens EDA, a segment of Siemens Digital Industries Software, is a technology leader in software and hardware for electronic design automation (EDA). Siemens EDA offers proven software tools and industry-leading technology to address the challenges of design and system level scaling, delivering more predictable outcomes when transitioning to the next technology node. With a closed-loop digital twin managing the silicon lifecycle, data can move freely between design, manufacturing and the cloud for chips, boards and electrical and electronic systems. Our commitment to openness and industry alliances facilitates collaboration and interoperability across the EDA and electronics ecosystem -- Siemens is where EDA meets tomorrow.

Societe Generale is one of the leading European financial services groups. Based on a diversified and integrated banking model, the Group combines financial strength and proven expertise in innovation with a strategy of sustainable growth. Committed to the positive transformations of the world's societies and economies, Societe Generale and its teams seek to build, day after day, together with its clients, a better and sustainable future through responsible and innovative financial solutions.

HIRING
1001-5000 EMPLOYEES
Renewable Energy
Semiconductor Manufacturing

SolarEdge is a global leader in smart energy technology. By leveraging world-class engineering capabilities and with a relentless focus on innovation, SolarEdge creates smart energy solutions that power our lives and drive future progress. Established in 2006, SolarEdge developed the DC optimized inverter solution that changed the way power is harvested and managed in photovoltaic (PV) systems. The SolarEdge intelligent inverter solution maximizes power generation while lowering the cost of energy produced by the PV system, for improved RoI. Continuing to advance smart energy, SolarEdge addresses a broad range of energy market segments through its diversified product offering, including residential, commercial and large scale PV, battery storage and backup solutions, EV charging, home energy management, grid services and virtual power plants, and uninterrupted power supply (UPS) solutions.

HIRING
51-200 EMPLOYEES
Software development
Automotive

Sonatus is accelerating vehicle software innovation and the transition towards software-defined vehicles. Our platforms and products serve as the key building blocks that allow automotive companies and their ecosystem to innovate faster and deliver continuous improvements in costs, capabilities, reliability, and user experience over the vehicle lifespan. Sonatus' award-winning software platform is in mass production vehicles from Hyundai, Kia, and Genesis today and will grow to millions of cars by 2024.

HIRING
5000+ EMPLOYEES
Entertainment

Sony Interactive Entertainment pushes the boundaries of entertainment and innovation, starting from the launch of the original PlayStation in Japan in 1994. Today, we continue to deliver innovative and thrilling experiences to a global audience through our PlayStation line of products and services that include generation-defining hardware, pioneering network services, and award-winning games. Headquartered in San Mateo, California, with global functions in California, London, and Tokyo, and game development studios around the world as part of PlayStation Studios, we believe that the power of play is borderless. Sony Interactive Entertainment is a wholly owned subsidiary of Sony Group Corporation.

5000+ EMPLOYEES
Software development
Cyber Security

Splunk is helping to build a safer and more resilient digital world by equipping customers with the unified security and observability platform they need to keep their organization securely up and running — no matter what digital disruptions come their way.

HIRING
51-200 EMPLOYEES
Startup
Cloud Infrastructure
Data Management
Traffic Management

STCLab Inc. specializes in optimizing digital services by utilizing data and traffic management to enhance the customer experience. It was created in 2020 as a spin-off of the solution business and R&D division of its parent company, 'Aim To G.' Since then, STCLab has been providing a range of solutions to improve customer experience. The company's solutions and technology have been proven effective by over 450 customers in various settings. Notably, its Virtual Waiting Room solution holds a 97% market share in Korea. STCLab is committed to bringing new experiences and joy to the digital business environment worldwide. To achieve this goal, we prioritize creating a pleasant working environment for our employees. STCLab is constantly planning to develop a variety of products and services to further enhance a more positive customer experience.

HIRING
51-200 EMPLOYEES
Automotive
R&D

Innovation | Creation | Protection STEK has been innovating solutions that continue to break new ground in the automotive industry. Our growing network of distribution—currently spanning 80+ countries across six continents—allows our cutting-edge technology to reach every corner of the globe.

201-500 EMPLOYEES
Deep learning
Automotive

STRADVISION enables vehicles to detect and perceive environments in real-time, through its deep learning solution, SVNet. Powered by more than 160 core patents, STRADVISION enables Advanced Driver Assistance Systems to utilize a wide array of chipsets with a fraction of computing power and low power consumption, for a fraction of the cost.

Techire AI provides hiring solutions for companies who are researching, developing and designing Conversational AI, Speech, Language and Dialog systems. Flexibility is at the core of everything we do, so we'll find a solution, tailored around your needs. Meaning we create true partnerships with our clients, to solve hiring challenges together. And our candidates can feel confident that the roles we help them secure are a good match in the long term. But don't just take our word for it, check out our recommendations.

5000+ EMPLOYEES
IT Consulting

TELUS International designs, builds and delivers next-generation digital solutions to enhance the customer experience (CX) for global and disruptive brands. The company's services support the full lifecycle of its clients' digital transformation journeys and enable them to more quickly embrace next-generation digital technologies to deliver better business outcomes.

HIRING
5000+ EMPLOYEES
Software development

At Teradata, we believe that people thrive when empowered with better information. Our best-in-class cloud analytics and data platform delivers the harmonized data and trusted AI/ML organizations need for confident decision-making, faster innovation, and impactful business results.  See how at Teradata.com. 

6-10 EMPLOYEES
Language education
Startup
Mobile app

Teuida is the new language learning app that is turning the language acquisition paradigm upside down. Founded in 2018 by Ji Woong Jang, the app is the fastest growing Korean education app in the App Store with over 1 million download in less than a year since its launch.\n\nTraditional language learning apps have been inefficient and boring. Most apps out there are vocabulary-building games that exercise your fingers with repetitive tasks that don't translate to real-life skills. Teuida's 1st-person POV conversations helps you overcome fear of speaking by simulating real-life scenarios.

HIRING
201-500 EMPLOYEES
Analytics

Founded in 2015, ThinkingData is a mobile game product intelligence and analysis platform. ThinkingEngine (referred to as "TE System") independently researched and developed by ThinkingData, provides an integrated solution for Data Ingestion, Processing, Storage, Modeling, and Visualization. The platform supports full-spectrum data collection, multi-dimensional cross-analysis, and on-premise deployment, which can help companies deal with complex mobile game business scenarios and achieve refined operations and business growth. At present, ThinkingData has served 1000+ game customers, including famous game companies such as FunPlus, Kunlun Games, CMGE, Electronic Soul, and Hero Games. There are as many as 5000+ games integrated with the TE system, such as "Archero", "The Marvelous Snail", "Love Nikki", "Legend of the Ancient Sword" and other popular games are in use.

51-200 EMPLOYEES
Machine learning
Air Mobility

this is engineering (TIE) Inc. is a global Advanced Air Mobility (AAM) company, revolutionizing the mobility industry with its fully autonomous eVTOL technologies, which encompass flight control, computer vision, and machine learning. TIE was created in 2016 to re-invent air transportation with our technologies by moving people and goods – safer, faster, cleaner and quieter. Team of experts in aerospace & aviation, computer vision, and machine learning, gathered around our mission to benefit humanity via air transport innovations with disruptive hardware, software and services. To that end, we have been planning drone delivery and air taxi services, and developing eVTOL aircraft to bring our pioneering AAM solutions to customers.

HIRING
5000+ EMPLOYEES
Software development

Thomson Reuters is the world's leading provider of news and information-based tools to professionals. Our worldwide network of journalists and specialist editors keep customers up to speed on global developments, with a particular focus on legal, regulatory and tax changes. Our customers operate in complex arenas that move society forward — tax, law, compliance, government, media. In a disruptive digital age, we help professionals reinvent themselves. Thomson Reuters shares are listed on the Toronto and New York Stock Exchanges (symbol: TRI).

5000+ EMPLOYEES
Social media
Entertainment

TikTok is the world's leading destination for short-form video. Our platform is built to help imaginations thrive. This is doubly true of the teams that make TikTok possible. Our employees lead with curiosity, and move at the speed of culture. Combined with our company's flat structure, you'll be given dynamic opportunities to make a real impact on a rapidly expanding company as you grow your career. We have offices across Asia Pacific, the Middle East, Europe, and the Americas – and we're just getting started.

Tinker is a fashion personalization service that uses AI technology to find the best style for each user. Since its official incorporation in 2022, Tinker has received seed investment from BonAngels Venture Partners, one of the top tier VCs specializing in early-stage startup investments, and was selected for TIPS this year, making it a fast-growing startup with a small team. Our team members come from diverse backgrounds and bring their experiences to our products, and we are looking for people who want to experience the explosive growth of an extremely early stage startup.

HIRING
501-1000 EMPLOYEES
E-Commerce
IT Consulting

Tridge is the world's leading data and media company in agri-foods. Let's talk about how data, technology, networking, and human expertise can empower you to make smarter decisions that transform the global agri-food supply chain to be more resilient and sustainable.

HIRING
5000+ EMPLOYEES
Game tech

Unity (NYSE: U) is the world's leading platform for creating and operating real-time 3D (RT3D) content. Creators, ranging from game developers to artists, architects, automotive designers, filmmakers, and others, use Unity to make their imaginations come to life. Unity is the foundation upon which the world's most powerful digital content is created. Specifically, Unity's platform provides a comprehensive set of software solutions to create, run and monetize interactive, real-time 2D and 3D content for mobile phones, tablets, PCs, consoles, and augmented and virtual reality devices. In the fourth quarter of 2021, Unity had, on average, 3.9 billion monthly active end users who consumed content created or operated with its solutions. The applications developed by these creators were downloaded, on average, five billion times per month in 2021. For more information, please visit www.unity.com. Download Unity: http://unity3d.com/get-unity We're hiring! Visit our careers site: https://careers.unity.com For support, please email: support@unity3d.com Check us out on our other social channels: Twitter: https://twitter.com/unity Facebook: https://www.facebook.com/unity3d/ Instagram: https://www.instagram.com/unitytechnologies/

6-10 EMPLOYEES
Web3
Blockchain

We're building revolutionary dApps for the world. Founded in 2022, Unveiled is a Web3 startup building foundational blockchain dApps. Our first dApp, Oraqle, is a NFT screener and aggregator that allows you to systematically discover, compare and transact NFTs across multiple marketplaces. With Oraqle's cutting-edge real-time screening and analysis, researching NFTs becomes quicker and more efficient. Experience simplified NFT investing in just 3 steps: Filter, Screen, and Collect.

HIRING
11-50 EMPLOYEES
Technical Support
Customer Support

HIRING
51-200 EMPLOYEES
Automotive
IT Consulting

Located in Seoul, Republic of Korea Vector Korea IT Inc. was established in 2007 as a wholly owned subsidiary of Vector Informatik GmbH, Stuttgart, Germany. Vector provides tools, software components and engineering services for the networking of electronic systems in the automobile and related industries. The ECU development is supported with tools for the design, test, calibration and diagnostics as well as with software components and development services.

HIRING
1001-5000 EMPLOYEES
Software development

Verkada is the largest cloud-based B2B physical security platform company in the world. Only Verkada offers six product lines — video security cameras, access control, environmental sensors, alarms, workplace and intercoms — integrated with a single cloud-based software platform. Designed with simplicity and scalability in mind, Verkada gives organizations the real-time insight to know what could impact the safety and comfort of people throughout their physical environment, while empowering them to take immediate action to minimize security risks, workplace frustrations and costly inefficiencies. Founded in 2016 with more than $460M in funding raised to date, Verkada has expanded rapidly with 16 offices across three continents, 1,700+ full-time employees and 20,000+ customers across 70+ countries, including 47 companies in the Fortune 500.

6-10 EMPLOYEES
Startup
Machine learning
AI
Renewable Energy

Zephframe's AI-powered Building Management System plugin makes building heating and cooling systems intelligent and automatically adaptive in real time, greatly reducing emissions and energy use.